We would like to formally welcome Posh Pots to the Bruceworks family!
Posh Pots began in the back yard of Bruce and Robyn Gibbons' place in Melba in 1980.  As the business grew, it moved to Federation Square, then Mitchell.  In 2009, the new owners, Allan and Hylkia Buerckner also opened an additional store at Pialligo. This was where they started to build a rapport with the community and businesses in the area, thus meeting Bruceworks! In 2016, we are proud to announce Poshpots and Bruceworks will be merging together. We will continue to strive in providing a strong customer service, along with great products that all will enjoy.
Over the years Allan has gained strong contacts in the industry resulting in high quality products, for example:
Old Stone:
Glazed Range
Terracotta Range
Design-Lite Range
Met-Lite Range
Indoor Range
Posh Pots has a very loyal customer base, many of whom have brought their children with them over the years, and they, in turn, now bring their children.  Many of these customers are VIPs (Very Important Persons).
For that reason, we continue to offer our customers excellence in service and product value.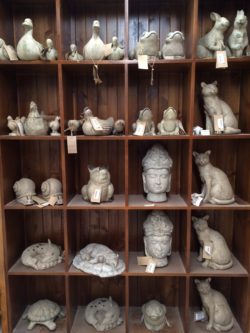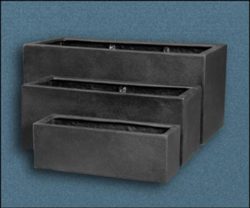 ---