Poshpots at Bruceworks
Posh Pots commenced business in Australia's capital city Canberra in 1980. Our goal has always been to provide a wide range of classical and quality garden accessories and sculptures at affordable prices for gardens, courtyards, terraces, patios and window ledges. Our product ideas are drawn from the garden traditions of Italy, England and Japan; cultures devoted to the art of gardening over the centuries.
We at Posh Pots World have great pleasure in offering our experience in sourcing unique garden detail to garden lovers throughout the world here at our online shop. We are committed to providing prompt delivery and a wide and dynamic range of products at reasonable prices.
Tis The season… with less than two months till Christmas Poshpots has it's Christmas ornaments out and on sale!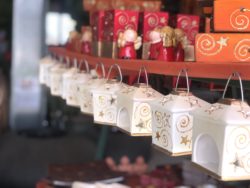 ---